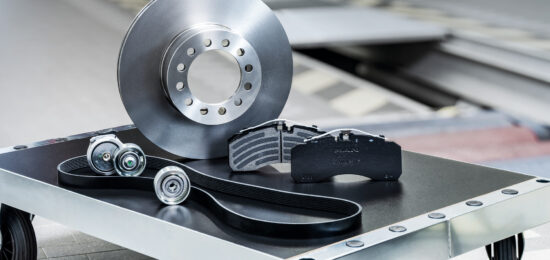 Spare parts
We invite you to a shop with original spare parts which is located on the territory of our service center. We assure proffessional and operative service. We also sell goods by post.
Original spare parts allow us to ensure the safety of your vehicle on the highest level.
Erem Serwis recommends its customers to use original spare parts as they meet the quality and safety requirements of the manufacturer which assures satisfaction from operation of MAN vehicles.
We offer a complex service: purchase and installation of a spare part in the authorized service center which assures the quality level declared by the manufacturer.
We also offer you substitutions of original spare parts from the best European manufacturers. Their high quality is confirmed by the fact that their products are very often used for first installation on many plants of Europe and the world.
We also have a vast range of original used spare parts to many brands of trucks.